The Whole Team
Pete Kuryluk

Master Home Inspector
ASHI Certified Inspector (ACI)
ASHI Member #268163
Pennsylvania Compliant Home Inspector
PA Termite Inspector #710791
Certified Residential Thermographer
More about Pete.
Inspecting homes in the Philadelphia region for the last five years, Pete joins the ValueGuard Team with a passion for helping homebuyers gain confidence and knowledge about their most-prized investment – their new home. After owning his own paperhanging company that also performed general home improvement tasks, Pete decided to shift gears and use his experience to help others discover the ins and outs of their home. When asked why he joined ValueGuard, Pete said, "I wanted to work for a quality company with a great reputation." Pete lives with his wife in Croydon, PA located in Bucks County. He has two sons and enjoys the outdoors.
Pete's

Testimonials
As first time home buyers we really didn't know what to expect or what questions to ask during our inspection. Working with Pete Kuryluk feels like when you're working on a project with your dad. He knew everything there was to know about everything. He laughed at my jokes and answered every dumb question we had and explained things so well that I left the inspection feeling prepared to take good care of our new home. I cannot reccomend Pete and ValueGuard enough!!!

Alex Zhao

Levittown, PA
Peter was ontime and took his time even tho it was clutter and people still living in the house he took his time checked everything an answered questions was knowledgeable about a lot of do it yourself things and was honest. I would recommend @valueguard and Peter 5 star

Mina Moody

Philadelphia, PA
My husband and I booked an inspection with ValueGuard for 4/16. Our inspector Pete Kuryluk was very professional and arrived early. Although I wasn't in attendance my husband was. He mentioned that Pete was very informative and explained things in great details. We received our report the next day which was great. The report itself was very detailed which I appreciated and included photos. I would definitely recommend this company to others and if I ever have to hire a home inspector again I would definitely come back to this company for service. Thanks again Pete for helping my husband with an questions he may have asked and for being detailed on your inspection.

Jasmine

Philadelphia, PA
Don't regret hiring the wrong company to inspect your home.
Every step of the way, from scheduling to inspection, inspection report delivery and follow up, we strive to make sure you know where you stand with your new home.
We guarantee it!
Read our reviews or contact us today to learn more.
Let's Talk.
Contact us anytime.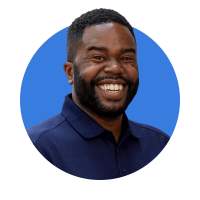 Great Reviews.
Hear what our customers think of us.