Learn the intimate details of your next home.
We understand the stress of buying a home. Our experienced, friendly inspectors take great pride in relieving your stress by meticulously inspecting your home. Our inspection reports are comprehensive and we're always available to answer questions. Rest assured, you will become intimate with your new home, but most importantly, confident in taking the next step.
Learn More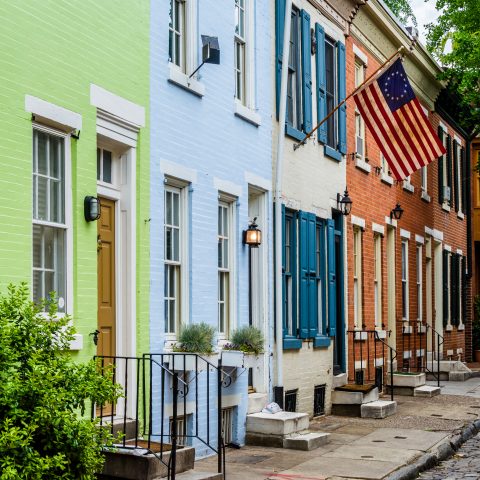 Our Inspection Process
What we Inspect:
Attention is paid to the condition of the wall cladding, trim, flashings, doors and windows.
Walkways, Driveways, Patios are inspected for damage and potential trip hazards.
Exterior Stairs, Balconies, Decks and Patios are inspected to ensure safe occupant use.
Inspection includes vegetation, grading, surface drainage and retaining walls that are likely to adversely affect your property.
What we Inspect:
Estimated roof age and expected service life of roof provided.
Attention to vulnerable areas, installation defects and evidence of prior repairs.
Cracking, damage, ponding and open seams are documented and photographed.
Inspection includes gutters, downspouts, flashings, skylights and chimneys.
What we Inspect:
Basements, Crawlspaces and Attics
Foundation
Roof, Wall, Floor and Ceiling Structure
What we Inspect:
Walls, Ceilings and Floors
Steps, Stairways and Railings
Windows and Doors
Garage Vehicle Doors and Openers
What we Inspect:
Location of service disconnect
Service amperage
Main and Sub Panels
Operational testing of GFCIs and AFCIs.
Presence of Smoke and Carbon Monoxide Detectors
What Is Inspected:
Interior plumbing, water heaters, fixtures, sinks, tubs, showers and, of course, toilets!
Identification of cracked pipes, leakage, installation defects and gas leaks.
Gas piping, valves and appliance connections
Main water and fuel shut-off valves locations
Tank and tankless water heaters
What Is Inspected:
Installed heating equipment
Installed and central cooling systems
Distribution systems
Vents, Flues and Chimneys
What Is Inspected:
Ovens, ranges and cooktops
Installed Microwaves
Dishwashers
Waste Disposers
Refrigerators
Clothes Washers and Dryers
Home Inspection Open House
Take a home inspection tour and see the ValueGuard difference.
It's said, "a picture is worth a thousand words". A great home inspection report has both.
Learn More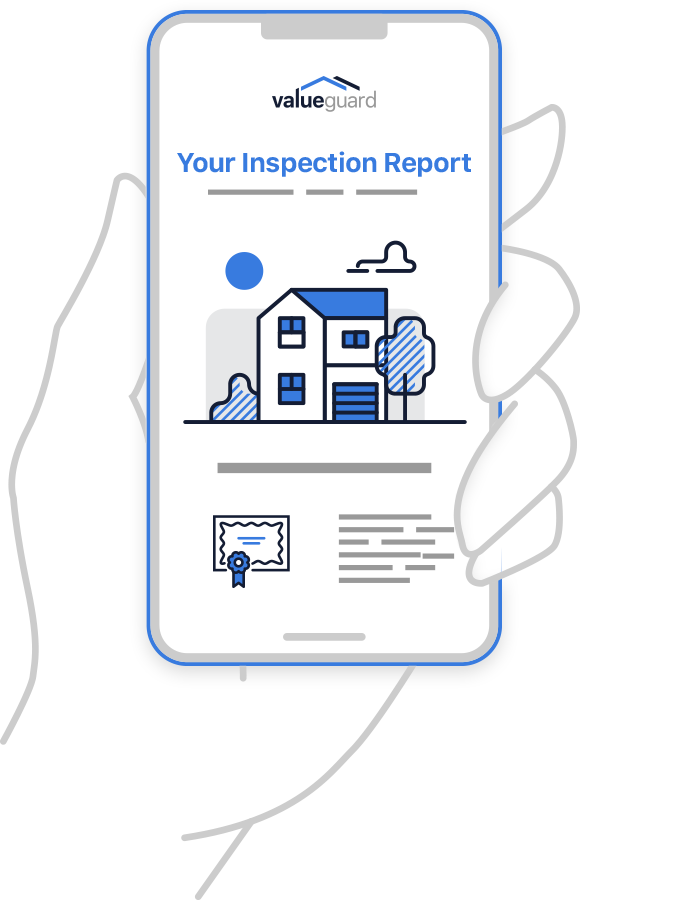 HomeRapport
Next business day delivery!
A comprehensive report compiling all of your inspector's findings is delivered by email the next business day. Included are a findings summary with cost estimates, reference information for major components inspected, and an in-depth compilation of the exterior, roof and interior space.
Our experience with ValueGuard was amazing. Everyone that we dealt with was so accommodating and our inspector was very knowledgeable and thorough. Buying our first home was a milestone for us, and having ValueGuard there to help us with our inspection made it that much easier. We will definitely be recommending them to family and friends in the future!

Michael and Marissa R.

Bryn Mawr, PA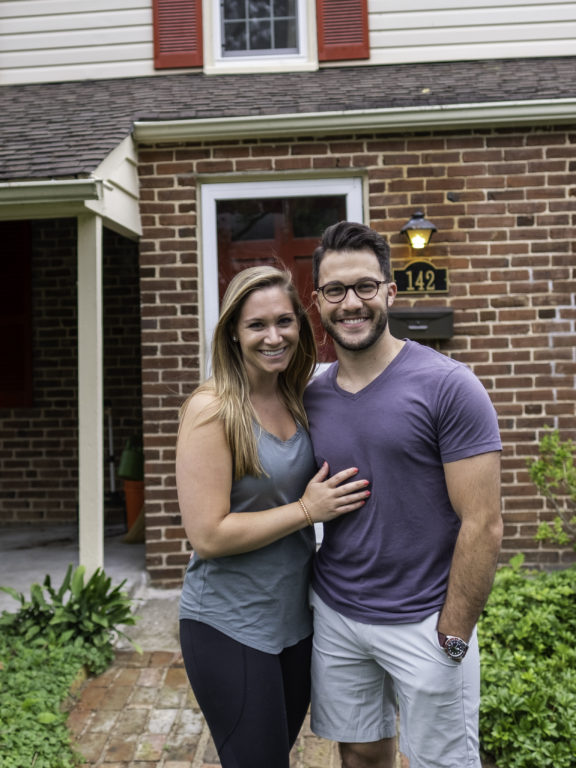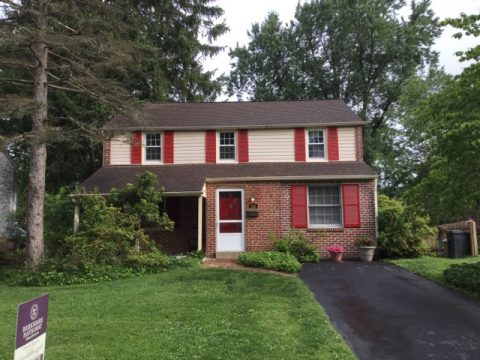 We felt we had to pick a reputable inspection company we could trust. Our Inspector was very professional and took his time to explain everything in detail and answer all our questions. The report was delivered the next day. We had a great experience with ValueGuard. Buying a home has been stressful, but their service and staff made the inspection aspect a breeze.

Mel Van S

Philadelphia, PA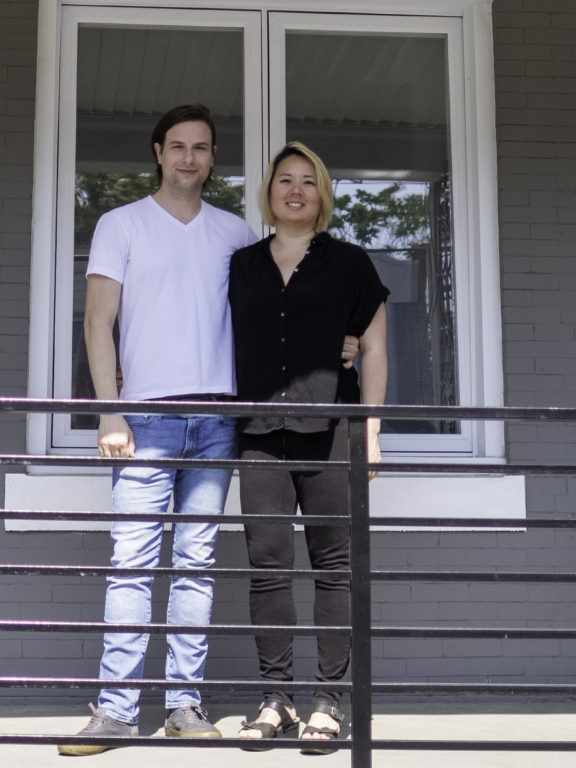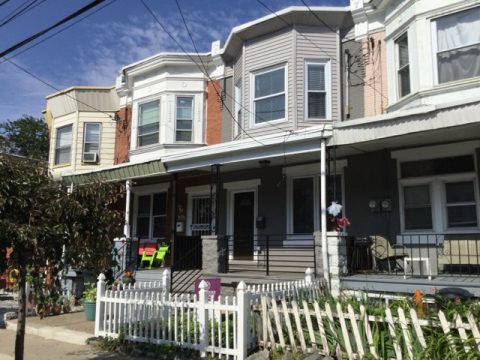 Don't regret hiring the wrong company to inspect your home.
Every step of the way, from scheduling to inspection, inspection report delivery and follow up, we strive to make sure you know where you stand with your new home.
We guarantee it!
Read our reviews or contact us today to learn more.
Let's Talk.
Contact us anytime.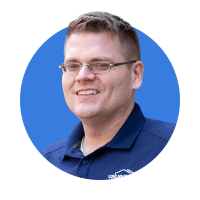 Great Reviews.
Hear what our customers think of us.